Justice is not a not a simple concept that is only employed by those sitting in judgement on others in courts. Its application can be by any person in authority whose decision impacts positively or negatively on an individual. Judges, magistrates, tribunal members and ministers of state are some of those who are frequently required to make decisions that involve the application of the principles that form the concept. The concept involves the application of legal and social principles and just dealing, as well as impartiality, integrity, and fairness. Those given the power to significantly affect lives need to be subject to scrutiny not only by review and appellate courts but also by the public who have allowed the power to sit in judgement to be vested in a few. As noted by Lord Aitkin over 80 years ago, 'Justice is not a cloistered virtue: she must be allowed to suffer the scrutiny and respectful even though outspoken comments of ordinary men'.[1]
In cases of immigration detention, the role of courts is substantially fettered by statute law that vests decision making power with a minister.  This creates a situation in which a minister, depending on his or her views, can make decisions that are not reasonable given all the circumstances.  Of course, the court can be asked to intervene, but this typically leads to the matter being revisited by the minister, who can make the same decision again.
In the case of Mark Basa, the decision making so far has been flawed and a miscarriage of justice is occurring.  This case calls several concerning problems to our attention.  First, Mark was convicted of murder when he was sixteen years old following an investigation and trial that appears deeply flawed.  Second, after serving his sentence he has was immediately re-arrested and has been in immigration detention for more than three years.  This is on the basis that he fails the minister's character test and should be deported back to Papua New Guinea where he was born.  However, there are a number of reasons why this should not be allowed to happen.  First, Mark's family is already living in Australia because they are in need of Australia's protection and the risks extend to Mark if he is returned to PNG.  Second, he suffers from a pancreatic deficiency for which he cannot be treated in PNG – he will most likely die if he returns.  Third, having lived in Australia since he was 11 years old, he has no support network in PNG and given the first two issues, he will not be able to survive or cope in what would essentially be a foreign environment having being instititionalised for more than half his life in Australia, without financial or emotional support, he would live in the street until he perished.
The following article describes Mark's life and the reasons why he should not be deported.
Mark Basa's Background
Mark Basa was born in Papua New Guinea on 26 June 1989. He came to Newcastle, New South Wales in 2000 with his family, when he was 11 years of age. The family returned to Papua New Guinea in 2002 and returned to Australia in 2004. His father, mother and sister are Australian citizens, and a brother is a permanent resident. He has spent most of his life in Australia and only has his parents and family in Australia who he can rely upon.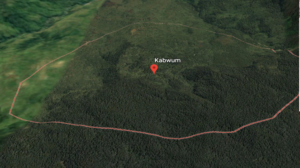 Mark Basa's family is from the Komba Tribe in the Kabwum District of Morobe Province of Papua New Guinea. This is located approximately 340kms away from Port Morseby, and there are no direct flights to Kabwum, no roads and it is mountainous terrain making it largely inaccessible.
Mark was born in and resided in Port Moresby up until moving to Australia. He has no significant relationship with his family's tribal area. Mark has never resided in his tribal village. He has no first-hand experience of cultural practices or way of living in his tribal area.
Mark's father, Richard Muteng Basa, along with his mother, sister and brother, were granted a protection visa in Australia due to fear of harm if they returned to PNG. The family unit was granted protection.
The fear of harm arose from his father's position in his tribe, in relation to conflict with other clans. The 'payback' systems of violence 'for a wrong committed by one clan against another'[2] was acknowledged by the Department of Foreign Affairs and Trade in 2017 stating that: 'Tribal violence is particularly prevalent in the Highlands provinces' and that they were aware of 'cases where tribes from the highlands have carried out tribal violence in any parts of the country, including Port Moresby.'[3]
There is generally no reference to a particular tribal group in media reporting of Highland violence either within the highlands or impacting upon coastal regions. However, there are numerous references to tribal conflict in media sources including the ABC.[4] Distinguishing between tribes located in Highland areas is usually not attempted and would probably be a meaningless task given the number of tribal villages that reside in close geographical proximity. There is a lack of anthropological studies to support identification of tribal clans and their propensity to violence.
Mark, being a son to Richard, carries the 'Basa' family name. For all intents and purposes, killing Mark is tantamount to killing Richard, as it is the destruction of the family name/status that is of utmost importance as opposed to destroying the person who may have a significant role to play in the conflict.
It is not reasonably possible for Mark to hide from rival groups. His conviction was publicised in PNG and people know of his circumstance. If Mark was to return to PNG, his arrival would be known to both members of his ancestral tribe and others.
Mark is subject to the same fear as that of his father and family, grounds upon which his family unit were granted a protection visa.
Mark Basa's Health
Mark sustained an injury in prison in 2007, whilst playing a game of football. Mark complained of serious pain to a nurse in the correctional facility yet did not receive medical attention for some days. It was only after the third time enquiring about a doctor that Mark was attended to.
Medical attention from a doctor about the pain he was suffering as a result of the injury led to a diagnosis of a benign tumour in his pancreas around June 2007. In the same year Mark had a 'Pancreas-Whipple's' operation. The Pancreas-Whipple surgery involved a removal of 30% of Mark's pancreas.
Because of the pancreas' vital function in the body, Mark now requires medication for the rest of his life to compensate for the portion that was removed. He takes 2500 units of Creon medication each time he eats. He often takes this twice a day. He is also required to take Vitamin D tablets to maintain his health.
Creon is a prescription medicine used to treat people who cannot digest food normally because their pancreas does not make enough enzymes due to cystic fibrosis, swelling of the pancreas that lasts a long time (chronic pancreatitis), removal of some or all of the pancreas (pancreatectomy), and other conditions. Taken as prescribed, Creon replaces enzymes that the pancreas is not producing and helps digest fats, proteins, and carbohydrates (sugars) in food. Pancreatic enzyme replacement therapy (PERT) that works by replacing the 3 pancreatic enzymes normally made by a healthy pancreas—lipase, protease, and amylase.
The prescribing of Creon varies according to weight, body mass and other personal variables unique to the individual. Ongoing and regular medical attention from a qualified medical specialised is required to monitor Mark's medication dosage, as things such as weight loss or gain can impact what amount is to be taken.
It is highly unlikely that Creon would be readily accessible in PNG. Even if Mark could source this medication in PNG, or a similar one, it is likely to be at significant cost.
According to the Papua New Guinea Pharmaceutical Country Profile,[5] patients who cannot afford medication are not eligible to receive medication for free. Nor is Mark's condition one that qualifies him for free prescription medication.
It is inconceivable how Mark would afford this medication without any prospect of secure and stable employment. Furthermore, he has no family or friends in PNG who could financially support him. In the highly unlikely event that Mark was to obtain secure employment this could take a very long time. It is evident by his hospitalisation in 2010 that Mark's health deteriorates to a critical point without medication for a few weeks. If he is not properly treated, he will die.
Mark would be unable to purchase this medication online for the same financial reason as he would be unable to obtain it in PNG. However, him purchasing the medication online assumes that he has access to the internet, a means by which to pay for it (a credit/debit card) and a place to for the medication to be sent (realistically he would be living on the streets).
Mark currently has access to a balanced and healthy diet, undertakes regular exercise, takes Vitamin D tablets daily and takes his Creon medication each time he eats. Even if Mark could afford/obtain Creon medication, is it highly unlikely that any finances would cover nutritious food and dietary supplements. His ability to source such things also depends on the availability of them.
Without money or employment to afford medical attention, coupled with the lack of facilities available in PNG, there is a real prospect Mark would die. This could not only occur from lack of medication, but it could occur from inadequate nutrition and dietary supplements to keep pancreatic and whole-body function at optimal levels. In 2010, when Mark was at Parklea Correctional Centre, he stopped taking Creon for approximately three weeks. His condition deteriorated to the point he was hospitalised. He was admitted to Blacktown hospital and kept overnight.
This hospitalisation is evidence of the serious nature of his condition. It also serves to illustrate what will occur if Mark does not have access to Creon. Moreover, taking a pancreatic enzyme has been linked to increased risk of rare bowel disorder called fibrosing colonopathy.[6] Mark requires regular medical attention to ensure that he does not develop this condition.   
It is clear that the impacts of a partial pancreatectomy stopped his body from producing enzymes for food digestion. It is a chronic disorder that requires regular follow up with medical professions, and careful observation to ensure he does not develop associated medical conditions. He also requires regular check-ups to ensure the tumour does not reoccur. Since he has had the surgery only one medical professional has treated him, Dr Samras. Dr Samras is the most appropriate medication professional to treat Mark into the future.
Incarceration and Rehabilitation
Whilst at Cessnock Correctional Facility in 2015, Mark was employed as an external maintenance grounds keeper. This saw him working outside the physical boundaries of the correctional facility, unsupervised, where he was on a large property operating machinery. He did this for approximately 6 months, 5 days a week.
Mark then moved to St Heliers Correctional Centre at Muswellbrook. After 3 months, Mark was employed as a stable hand where he undertook cleaning and maintenance of both the land and the horse stables. Mark was unsupervised whilst undertaking this role, where he would go from morning to evening.
Approximately one month after finishing the role as stable hand, Mark became involved in training ex-racehorses for the benefit of returned service members' and institutionalised individuals' mental health. This was outside of the correctional centre, but inside the property where St Heliers is situated. This program was run by NSW racing and a former mounted police officer. Mark preformed this role for approximately 5-6 months.
The equine program benefited Mark personally through enhancing his communication and relations with the outside community. Because he had been institutionalised for a long period of time, Mark felt that he had lost a sense of connection to the outside world. Being part of this program enabled Mark to personally reflect and develop. Mark particularly learnt patience and confidence to deal with adverse situations.
At the same time as the ex-racing horse program, Mark ran the gaol farm. The farm was located approximately 10-15 minutes away from St Heliers at Mount Arthur. The farm was 5,000 acres, and Mark's role was the maintenance of the land and the care of animals. He operated tractors, installed/maintained irrigation systems, looked after animals (including 900 head of cattle). During this role, Mark was unsupervised, where he was left with a quad bike to make his way around the property. This work was undertaken by Mark for approximately 5-6 months, 5-7 days a week. Mark went and worked on weekends when asked and was often asked to help out with emergencies as they arose, of which he assisted. Mark's work ethic and participation were noted.[7]
Mark applied for a category C3 which is "being the category of inmates who, in the opinion of the Commissioner, need not be confined by a physical barrier at all times and who need not be supervised"[8] and was approved.[9] 
Mark then worked for Nissan at Muswellbrook, where he detailed cars. Nissan was located approximately 5 minutes from St Heliers. Mark undertook this role for approximately 3 days, as another opportunity arose for him.
Mark then worked DMC tree services for approximately 9 months prior to being taken to Villawood. This role included tree lopping services for the Upper Hunter Valley area. He undertook this work under the supervision of his employer, Daniel Tubb. There were no prison authorities supervising him whilst he was outside of the prison. Sometimes Mark would need to travel some hours to reach the site. He worked 5-7 days a week, dependent on if work needed to be done outside of weekdays. Daniel Tubb has expressed that he would be inclined to take Mark on as an employee upon his release.
The above work experience undertaken by Mark since 2015 shows that he was suitable for unsupervised work, illustrating that he was not considered a danger to the community.
Mark has undertaken the Getting Smart program at Lithgow Correctional Centre on 1 July 2014, where he was noted to be an active member of the program and completed all tasks. He also completed the EQUIPS Aggression program where he was noted to have positive participation throughout the program with a good understanding of the activities within the program.[10]
Mark has also participated in the following education programs:
Health Survival Tips (3 October 2017)
TAFE MOU short course Agriculture/Rural skills (23 December 2016)
TAFE MOU ticket Workplace Hygiene (Food Handling) (17 December 2014)
TAFE MOU short course Fitness/Health (17 June 2014)
AVETI Business Studies V12 (16 October 2013)
Health Survival Program (3 July 2012)
Mark was an Aboriginal Delegate whilst at St Heliers and was part of over 50 escorted work excursions.[11]
He is classified as C3 (see above for description) and was housed, prior to being taken to Villawood, at Dumaresq Centre. This is accommodation for trusted inmates outside the main compound.[12]
The sentencing judge in Mark's case found "positive evidence of rehabilitation" and stated that "I believe that it is conduct that is unlikely to reoccur".[13]
The State Parole Authority as at 10 November 2017 stated that "[Marks] satisfactory record of compliance in custody with very good rehabilitative behaviour including positive participation in external leave and works release support a conclusion that it is not necessary for his detention to be extended in order to protect the community safety".[14] The State Parole authority as at 10 November 2017 stated that Mark is "assessed as low risk".[15]
It is in the national interest that Mark be able to serve out the balance of his parole period in Australia, under the supervision of the State of New South Wales, and with the support of my family who reside in Newcastle.
Mark Basa is kept in custody because a minister has decided he does not pass a character test. Character is mutable. Mark Basa, as an adolescent, assuming the commission of a serious crime, showed amongst other things, bad character. If it is accepted that people who commit a serious crime are forever people of bad character, then rehabilitation is being ignored. Rehabilitation is not only being ignored but character is also being equated with reputation.[16] Moreover, that reputation alone can be the determinant of threat. The reality is that behaviour in adolescence does not determine the probability of how someone will behave when they have matured. This fact is accepted by the community and should be accepted by ministers of state. A striking public example is Michael Coutts-Trotter, Secretary, Justice Department, New South Wales. He released his story on a podcast, presumably to provide encouragement to others who have engaged in criminal offending. There is no doubt he is a very good example of a person of good character who was once a drug addict, tried to assist with the importation of half a kilogram of heroin into Australia and was sentenced to a maximum of nine years in prison.[17] There are many other examples of people who committed serious criminal offences who can now be regarded as people of good character. It is also trite, but important to remember that white settlement of Australia was based on those who committed criminal offences.
Visa Applications and Court Appeals
After being refused a visa Mark Basa appealed to the Administrative Appeals Tribunal which found: '. . . there are substantial grounds for believing that, as a necessary and foreseeable consequence of the applicant being removed from Australia to a receiving country, there is a real risk that the applicant will suffer significant harm.'[18]
The Minister exercised his discretionary power under s 501(1) of the Migration Act 1958 (Cth) to refuse to grant the applicant a protection visa on the basis that the Minister was not satisfied that the applicant passes the "character test".  An appeal was taken in the federal court which found in favour of Mark Basa stating, inter alia: 'The Minister's decision dated 11 September 2019 should be set aside. The applicant's application for a protection visa should be remitted for reconsideration according to law.'[19]
The Minister again refused to grant a protection visa. The case was again appealed to the federal court. The court observed:
The present proceeding is a judicial review challenge to a decision dated 23 February 2021 by the then Minister for Home Affairs refusing to grant the applicant a protection visa under s 501(1) of the Migration Act 1958 (Cth). One notable (and unusual) feature of the decision is the Minister's conclusion that the applicant should be refused a protection visa notwithstanding the Minister's acceptance that Australia owed him protection obligations and that returning him to his country of origin presented a real risk that the applicant would be killed. Moreover, the Minister stated that the applicant should not be granted a protection visa notwithstanding that the Minister explicitly acknowledged that removing him to his country of origin would put Australia in breach of its non-refoulement obligations and have serious implications for Australia in terms of its international standing and reputation.[20]
The court found in Mark Basa's favour stating, inter alia:
. . . the Minister's decision dated 23 February 2021 will be set aside and the application for a protection visa will be remitted for reconsideration according to law. The reference to "according to law" assumes a particular significance of resonance in this case given the applicant's multiple successful challenges to decisions affecting his migration status. This has had the effect of prolonging his immigration detention for more than three and a half years, with the inevitable stressful ramifications that produces for both the applicant and his family, who continue to give him strong support in his endeavours to remain with them here in Australia.
In 2004 the majority of the High Court in Al-Kateb v Godwin[21]followed Chu Kheng Lim v Minister for Immigration Local Government & Ethnic Affairs and found that detention was not punishment. It was found in Al-Kateb's case that because he was an alien, in his case a stateless person, he could be held indefinitely because the detention was administrative not punitive. Gleeson CJ, Gummow and Kirby JJ, in the minority, found that, because the purpose of section 196 of the Immigration Act 1958 could not be carried out, he should be released.
The obvious point, whether the majority of the High Court agrees or not, is that indefinite detention is harsh, punitive, and inhumane. In the case of Mark Basa, the record of the current federal government needs to be considered. The record shows that people who do not pass the Minister's character test are deported, and if that cannot be done, they stay in detention.
In addition to the very real prospect of death if he is sent to Papua New Guinea is the fact that it now has community based COVID-19. Mark Basa is a vulnerable person who will suffer more than most people his age if he contracts the virus. Papua New Guinea does not have a health system capable of assisting him. It is also submitted that he should not be confined in detention in Australia, for obvious health reasons. There is no end in sight to the pandemic impacting the world. There is no safe way for Mark Basa to live in Papua New Guinea. He should be allowed to live with his family in Australia.
Closing Remarks
The ongoing punishment of Mark Basa should stop, and compassion shown. There are procedures available in New South Wales that can assist with this process.
However, Mark Basa has now been moved from Villawood Detention Centre to Perth with no notification to his family.  The immediate need is for Mark Basa to be released from detention and to be allowed to return to his family.
[1]              Ambard v A-G for Trinidad and Tobago [1936] AC 322 at 355.
[2]              Clan Wars Increase Displacement, Hinder Development in Papua New Guinea', Wilson, C, Inter Press Service, 14 August 2015.
[3]              DFAT Country Information Report PNG, Department of Foreign Affairs and Trade (DFAT), 10 February 2017.
[4]              Catherine Graue, 'Spears to semi-automatics': Papua New Guinea's tribal conflicts become more violent', ABC News, 3 June 2017.
[5]              Ministry of Health, 'Papua New Guinea Pharmaceutical Country Profile', January 2012 < http://www.who.int/medicines/areas/coordination/final_pharmaceutical_country_profile_png.pdf> p. 21.
[6]              Stacey C. FitzSimmons, Ph.D., Greg A. Burkhart, M.D., Drucy Borowitz, M.D., Richard J. Grand, M.D., Thomas Hammerstrom, Ph.D., Peter R. Durie, M.D., John D. Lloyd-Still, M.D., and Albert B. Lowenfels, M.D, 'High-Dose Pancreatic-Enzyme Supplements and Fibrosing Colonopathy in Children with Cystic Fibrosis' The New England Journal of Medicine < http://www.nejm.org/doi/full/10.1056/NEJM199705013361803>.
[7]              Corrective Services NSW, Pre-release report, p.4.
[8]              Corrective Services NSW Offender Classification & Case Management Policy & Procedures Manual, 12.1 – Classification of Male Inmates, March 2015.
[9]              Corrective Services NSW, Pre-release report, p.3.
[10]            Corrective Services NSW, 'Pre-release report: Mark Basa', p.4.
[11]            State Parole Authority NSW, 'Initial Report of the Serious Offenders Review Council', 26 September 2016, p. 24.
[12]            Corrective Services NSW, Pre-release report: Mark Basa', p.3.
[13]            State Parole Authority, 'Notice to Inmate of Review by the Authority', 10 November, p. 4.
[14]            State Parole Authority, 'Notice to Inmate of Review by the Authority', 10 November, p. 3.
[15]            State Parole Authority, 'Notice to Inmate of Review by the Authority', 10 November, p. 5.
[16]            See for considerations of the application of character, Melbourne v R [1999] HCA 32; 198 CLR 1; 164 ALR 465; 73 ALJR 1097. 
[17]            Michael Koziol, Newcastle Herald, 2 August 2020.
[18]            AAT, Migration and Refugee Division, Decision Record, 27 June 2018, Case No 1804021.
[19]            EGH19 v Minister for Home Affairs [2020] FCA 692, [73].
[20]            EGH19 v Minister for Home Affairs (No 2) [2021] FCA 903, [2].