Articles, interviews & more
Here you will find a growing range of articles and interviews to read, watch and listen to.  The content will explore a wide range of interests relating to injustice and the miscarriage of justice.
If there are articles you would like to see, please let us know and if you have something you believe would be intersting and relevant, we would be pleased to be able to include providing it meets our criteria for inclusion.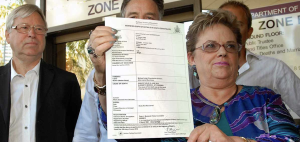 Articles
A copy of the Royal Commission Report is available below.  You will need to download it and read the pdf file. Royal Commission of Inquiry into Chamberlain Convictions, Report, Commonwealth Parliamentary Papers (1987), volume 15, paper 192
Read More »