Articles, interviews & more
Here you will find a growing range of articles and interviews to read, watch and listen to.  The content will explore a wide range of interests relating to injustice and the miscarriage of justice.
If there are articles you would like to see, please let us know and if you have something you believe would be intersting and relevant, we would be pleased to be able to include providing it meets our criteria for inclusion.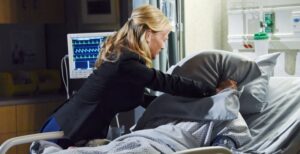 Articles
The most important requirement in all criminal trials is that the onus of establishing guilt is to the standard of beyond reasonable doubt. This standard of proof stays immovably with the prosecution throughout a trial. In Kathleen Folbigg's case an essential element that needed to be proved beyond reasonable doubt was that she intended to kill or cause grievous bodily harm to her children.
The prosecution said that she smothered them, but failed to prove this was the case.
Read More »