Sue Higginson – Calling on Premier and AG for Immediate Release
Sue Higginson, a member of the NSW Parliament for the Greens, has called on the Attorney General, the Hon. Michael Daley and the Premier, to ensure the immediate release of Kathleen Folbigg.  Ms Higginson points out that he has the authority to do so in the light of the evidence produced at the recent Inquiry.
The letters are reproduced in full below.
Letter to the Hon. Michael Daley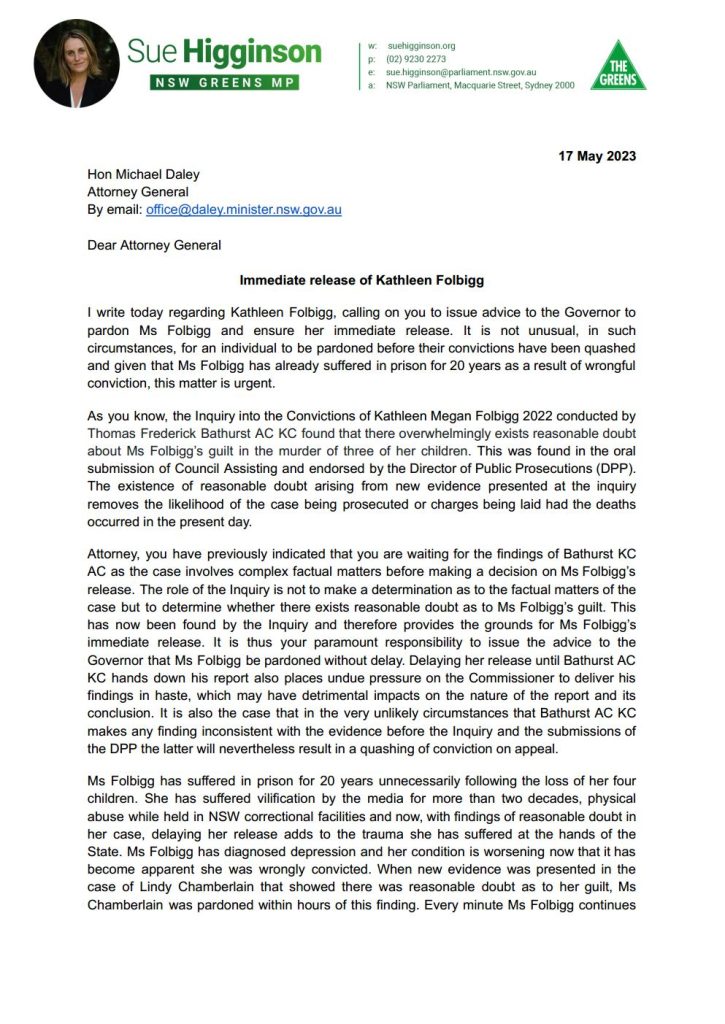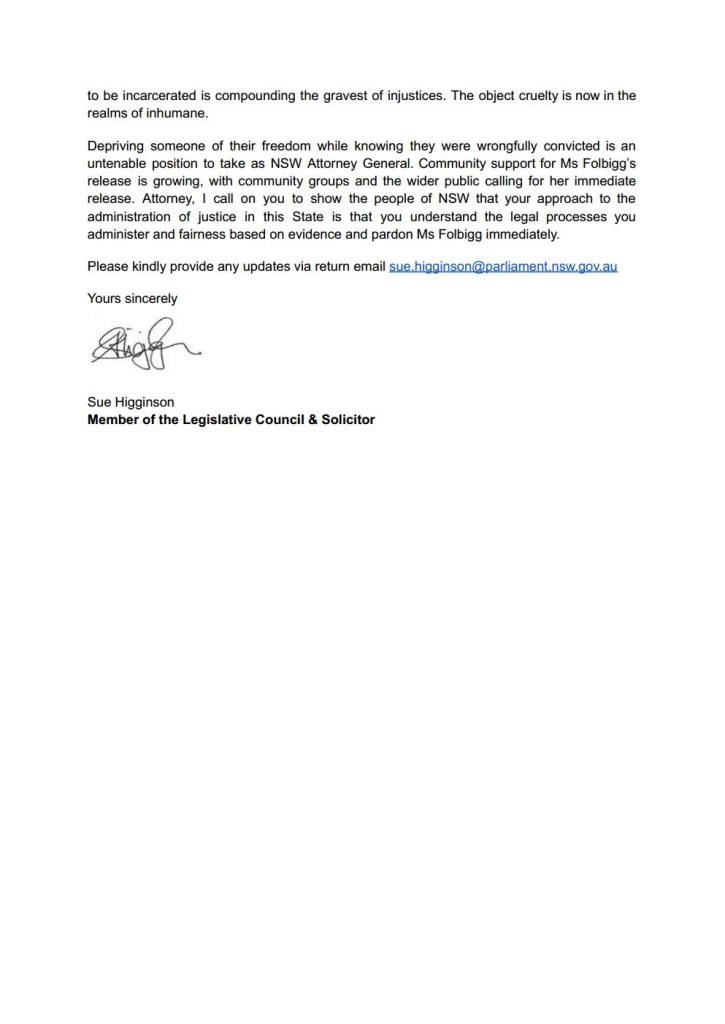 Letter to the Hon. Chris Minns